Since its creation, IWRA recognises the contributions towards water management and the excellence of water researchers, professionals, and organisations. These awards are presented at the IWRA World Water Congresses.
Ven Te Memorial Lecture Award
Awardees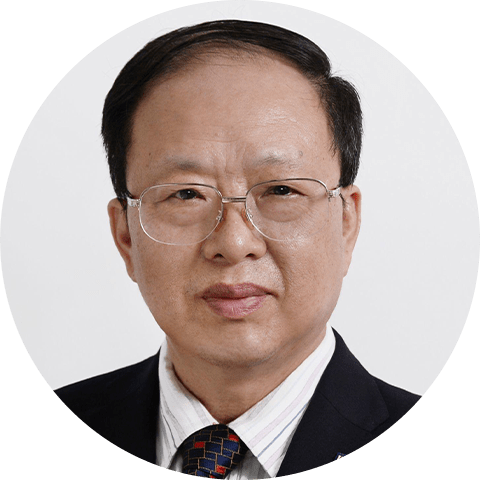 Jun Xia, Ven Te Chow


Academician of the Chinese Academy of Sciences
View all
Prof. Jun Xia, born in China, received his PhD on Hydrology & Water resources from Wuhan University (WU), in 1985. He started his Professorship in 1991, and now is the Chair Professor & Director, Research Institute for Water Security (RIWS), WU. He was recognised as the Academician of Chinese Academy of Sciences (CAS) in 2015, a lifelong honor given to Chinese scientists who have made significant achievements in various fields.
He has ample experiences on leading water science research, managing and strategy jobs in China and international. He served as the President of International Water Resources Association (IWRA, 2009-2012), Board Governor of World Water Council (WWC, 2009-2015), Co-Chair, InterAcademy Council for Water Programme(2004-2010) etc.
He has published 184 journal papers indexed by SCI, 171 journal papers indexed by EI, 47 books; papers cited 14452 times. He was awarded "International Hydrological Prize -Volker Medal", given by IAHS, UNESCO and WMO in 2014; the 2017's State Natural Science Award in China; 2019's IUGG Elected Fellow, "for his outstanding contributions on hydrological science basis for sustainable water utilisation and international cooperation for sustainable water management as an engine for social and economic sustainable growth.
Crystal Drop*
Awardees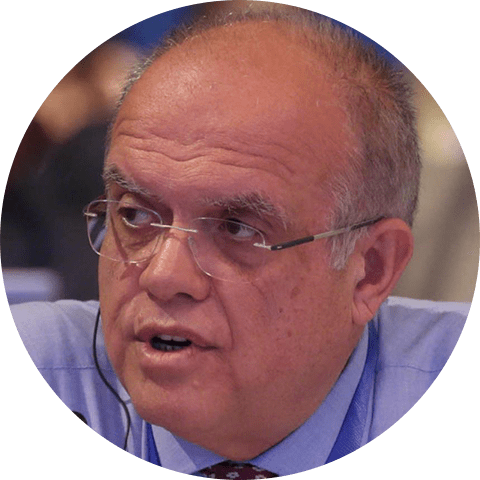 Olcay Ünver, Crystal Drop


Professor of Practice, Environmental and Resource Management Programme,Arizona State University
View all
Olcay Ünver is currently Professor of Practice at Environmental and Resource Management Programme; Senior Global Futures Scientist at Wrigley Global Futures Laboratory; and Adjunct Faculty at Melikian Center at Arizona State University. He is also a member of the Water Policy Group and Industry Fellow at Australian Rivers Institute and serves as senior advisor to the Food and Agricultural Organisation of the United Nations and UNESCO.
In his public service career spanning over three decades, he served as Vice-Chair of UN-Water, led FAO's water programmes and activities, and UNESCO's World Water Assessment Programme. Earlier, he was a distinguished Professor at Kent State University, Ohio. In his home country, Turkey, he was President of the Southeastern Anatolia Project (GAP), where he transformed an engineering project of dams, power plants and irrigation systems into a sustainable human development programme integrating social development, employment creation, gender equality and environmental sustainability with infrastructure investments, which earned an IWRA Millennium Award. In 1999, Time Magazine listed him among the 19 "European Visionaries" and New York Times featured him for his efforts to mainstream sustainable development. He holds awards and recognitions that include the World Water Council Medal of Service. Dr. Ünver served IWRA as Secretary General and Vice President for Europe. He was elected as an IWRA Fellow in 2000.
He chairs the UNESCO-Water Future Task Force "Science-Policy Interlinkages to accelerate the implementation of SDGs"; is Specialty Chief Editor for Water-Smart Food Production of Frontiers in Sustainable Food Systems; and Board Member of Human Right 2 Water (HR2W).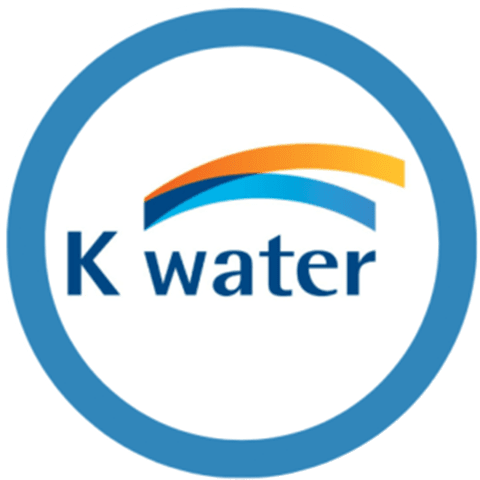 K-Water, Crystal Drop


A leading water management and infrastructure company
View all
K-water (Korea Water Resources Corporation), is a leading water management and infrastructure company based in South Korea. Established in 1967, K-water plays a crucial role in the sustainable development and conservation of water resources in the country.
With a mission to ensure the availability of clean water for both present and future generations, K-water employs innovative technologies and comprehensive water management strategies. The corporation is responsible for constructing and operating various water-related facilities, including dams, reservoirs, water supply systems, and wastewater treatment plants.
K-water's expertise extends beyond domestic projects, as the company actively participates in international water development initiatives. Through collaboration and knowledge sharing, K-water contributes to global efforts in addressing water scarcity, promoting water security, and implementing efficient water management practices.
Water Drop
Awardees
Lindsey Blodgett, Water Drop


Stakeholder Engagement Specialist at Stanford University, former President of the World Youth Parliament for Water (WYPW)
View all
Lindsey is currently the Principal Consultant of NextWave Consulting LLC based in Los Angeles, California where her firm focuses on stakeholder engagement in the water sector. She is serving as one of 15 'Water and Climate Coalition Leaders' as part of the World Meteorological Organisation's (WMO) initiative to advance SDG6 on the global agenda and is a Co-Chair for the Chapters Committee at the International Water Resources Association.
She formerly served as an observing board member to the Global Water Partnership where she pushed for a permanent voting seat for youth to sit on the board. Lindsey holds a M.Sc. in Water Management and Hydrological Science from Texas A & M University (2018) and has served as the former President of the World Youth Parliament for Water (WYPW), where she advocated for youth engagement to influence the global water agenda. In her capacity as the former President of WYPW, she advocated for youth engagement to influence the global water agenda. Lindsey has a fervent passion for youth to be recognised as the voices of change. Lindsey was recently nominated as one of 100 of the young "Leaders of Tomorrow" by the St. Gallen Symposium where she presented on the 'Value of Water.'
Fellow and Honorary members
| | | |
| --- | --- | --- |
| | David Molden | Former Director General,International Centre for Integrated Mountain Development (ICIMOD), retired from 1 November 2020. |
| | David L Feldman | Professor of Urban Planning and Public Policy, School of Social Ecology, University of California, Irvine. |
| | Aziza Akhmouch | Head of the Cities, Urban Policies and Sustainable Development division within the Centre for Entrepreneurship, SMEs, Regions, and Cities of the OECD. |
| | David K. Kreamer | Professor of Hydrology, University of Nevada Department of Geosciences; President, International Association of Hydrogeologists |
| | Giuseppe Rossi | Emeritus Professor of Hydrology and Water Resources, University of Catania |
Click here to learn more about IWRA Honorary and fellow members.
Water International Best Paper Awards:
The Water International awards hold immense significance, and IWRA takes the nomination of Best Paper and Honourable Mention seriously, employing an elaborate selection process.
The selection process begins with the editors of Water International (WI) compiling a shortlist of candidate papers. This list is then forwarded to the WI Editorial Board, who meticulously evaluate and choose the successful candidates. As a result, the Water International Best Paper awards are announced a year or two after the publication of the articles, ensuring a thorough and fair assessment.
The International Water Resources Association (IWRA) places great importance on the nomination of the Best Paper and Honourable Mention, which leads to a meticulous selection process. A short list of candidate papers is drawn up by the editors of Water International and forwarded to the Water International Editorial Board, which selects the successful candidates.
Authors of awarded papers from 2021 will be recognised at the IWRA XVIII World Water Congress, to be held in Beijing, China, 11 to 15 September 2023.
BEST PAPER AWARDEE 2021
Governing water insecurity: navigating indigenous water rights and regulatory politics in settler colonial states
Nicole J. Wilson, Teresa Montoya, Rachel Arsenault & Andrew Curley
Water International, 46.6, 783-801 doi 10.1080/02508060.2021.1928972
Nicole J. Wilson is Assistant Professor in the Department of Geography and Canada Research Chair in Arctic Environmental Change and Governance at the University of Manitoba, Canada; Teresa Montoya is Assistant Professor in the Department of Anthropology at the University of Chicago, USA; Rachel Arsenault is a Ph.D. student in the Faculty of Environmental Studies at York University, Canada; and Andrew Curley is Assistant Professor in the School of Geography, Development & Environment at the University of Arizona, USA.
HONOURABLE MENTION AWARDEE 2021
The Best Paper and Honourable Mention awards for 2021 are both international collaborations that exemplify what the International Water Resources Association and its official journal aim to be — interdisciplinary, multinational, and linking social or physical science/technology and policy. The Best Paper, on Indigenous water rights, is written by four young scholars, three of them with Indigenous backgrounds. The Honourable Mention, led by an emerging scholar, develops a novel framework for wastewater reuse, and its successful application to Egypt, with implications elsewhere.
Unpacking wastewater reuse arrangements through a new framework: insights from the analysis of Egypt
Mohamed Hassan Tawfik, Jaime Hoogesteger, Amgad Elmahdi and Petra Hellegers
Water International, 46.4, 605-625 doi 10.1080/02508060.2021.1921503
Mohamed Hassan Tawfik is a recent Ph.D. in water resources management from Wagenngen University, the Netherlands Jaime Hoogesteger is Assistant Professor in the Water Resources Management Group, Wageningen University. Amgad Elmahdi is Water Sector Lead at Green Climate Fund, Republic of Korea, and Petra Hellegers is Full Professor and Chair of the Water Management Group, Wageningen University.
BEST PAPER AWARDEES 2022
Two papers were within a hair's breadth of each other in the scoring, so for 2022 two Best Papers were selected and no Honourable Mention. Both selections are on important institutional issues that have gained salience in the twenty-first century – how to reoperate reservoirs in a highly stressed basin to meet the challenges of climate change and competing demands, and how to finance the remunicipalisation of urban water. Both touch on critical policy issues of our time and are scalable, of much broader significance than to the localities studied.
Institutions for reoperating reservoirs in semi- arid regions facing climate change and competing societal water demands: insights from Colorado
Water International, 47.1, 30-54 doi10.1080/02508060.2021.1981636
This is an important and well-structured study on reservoir reoperation in the face of changing societal and environmental conditions with specific focus on the stressed Colorado River basin. It offers an important step in the right direction towards sustainable integrated water resource management. The topic of reoperating reservoirs to meet the challenges of climate change, with its envisioning of infrastructure, is of global relevance.
Laura Turley is Senior Manager at the Geneva Water Hub, a Competence Centre on Water and Peace at the University of Geneva, Switzerland; Christian Bréthaut is Associate Professor at the University of Geneva and Co-Director of the UNESCO Chair in Hydropolitics, and Géraldine Pflieger is the Director of the Institute for Environmental Sciences at the University of Geneva.
Public water without (public) financial mediation? Remunicipalizing water in Valladolid, Spain Jorge Garcia-Arias, Hug March, Nuria Alonso, and Mar Satorras
Water International, 47.5, 733-750 doi 10.1080/02508060.2021.1921503
This article, a contribution to the special issue on Public Banks and Public Water in Europe edited by David McDonald and Thomas Marois, analyses in detail an innovative remunicipalization process in a public finance/public water framework, and a potential roadmap for remunicipalization elsewhere, but with frank discussion of looming financial and political threats. The lessons that it draws are a contribution to the literature, with elements and insights that can be helpful for similar cases in other parts of the world where remunicipalization of water services is an issue.
Jorge Garcia-Arias is Full Professor of International Political Economy & Critical Development Studies at the University of Leon (ULE), Spain. Hug March is Full Professor at the Faculty of Economics and Business, Universitat Oberta de Catalunya (UOC) and researcher at the Urban Transformation and Global Change Laboratory (TURBA, IN3, UOC), Barcelona, Spain. Nuria Alonso is a Professor in the Department of Applied Economics, Universidad Rey Juan Carlos (URJC), Móstoles, Spain, and Associated Researcher at the Complutense Institute for International Studies, Universidad Complutense de Madrid (UCM), Madrid, Spain. Mar Satorras is Urban Sustainability Researcher at the Institut Metròpoli, Autonomous University of Barcelona (UAB), Bellaterra, Spain, and affiliated researcher at the Urban Transformation and Global Change Laboratory (TURBA, IN3, UOC), Barcelona, Spain.
The winners will receive their awards during the XVIII World Water Congress in Beijing, China (September 11-15, 2023). We look forward to your participation and engagement with the award winners at the Congress.